Malaga WA 6090
We are the highest paying Car Removal Malaga company, and we beat our competitors with our top offers. All Car Removals Perth pays the local car sellers instant payments on the spot. We are the place to get your used, junk, old, scrap, damaged, wrecked, broken, or unwanted vehicles sold. Are you looking for 'Free Car Removals Near Me'? Contact us for the quote. We will buy your car anywhere in Malaga. CALL 0469 742 929.
Car, Bus, SUV, or Something Else– Get Any Vehicle Sold with All Car Removals Perth
We love to pay top cash for all types of automobiles. All Car Removals Perth is the car buyer that accepts every brand. Do you have a domestic or foreign brand vehicle you'd like to sell? We buy them all. Choose us and get your car sold today, whatever type of vehicle you own.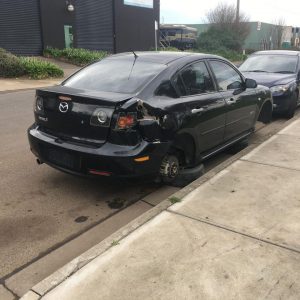 Automobile brands we buy include:
Ford 

Holden 

Toyota

Freightliner 

Daihatsu 

Mitsubishi 

Moris 

Nissan 

Vauxhall 

Opel 

Renault 

Skoda 

Subaru 

Suzuki 

Iveco 

Kia 

Honda 

Hyundai 

Isuzu 

Lancia 

Peugeot

Jeep 

And many more 
Get Any State & Condition of Car Sold Today
With All Car Removals Perth, you can get maximum dollars for your car, regardless of its existing condition. Our auto appraisers can provide you with honest quotes, and this is why we promise you the top offers. We only ask our customers to share the most accurate information about their useless car to receive genuine quotations from us.
As mentioned earlier, we buy all state & conditions of automobiles. For instance, you can receive cash for used cars, wrecked cars, scrap cars, old cars, burnt cars, water-damaged cars, accidental cars, junk cars, non-running cars, and unwanted cars. So, let your rejected car bring you cash today. Contact us for a free valuation now. With All Car Removals Perth as your automobile buyer, selling an old car has never been easier in Malaga WA 6090.
We Pick Up Cars in Malaga– Get Free Car Removal
When you are dealing with us in Malaga, not only will you get top bucks for your vehicles, you also get to enjoy a free Car Removal Malaga-wide service. Our team will come to your preferred location to pick up the car. So, even if your vehicle is not in a driveable state, you don't have to worry about the removal fees– because we've got it covered! 
We have been operating our business for years now in Malaga. The residents have shown trust and made us the #1 Car Removal expert. So, as a token of appreciation towards all our clients, we remove the automobiles of sizes for free! Whether your beloved car full of memories is at the end of its life, or you are looking for a buyer that will accept your vehicle today for a fair price, give us a call. We are the car wreckers that buy wrecked and damaged cars, vans & trucks for cash.
Why Choose Us?
All Car Removals Perth is one of the leading car specialist service providers, dedicated to providing the most authentic services possible.
Few of the reasons why Malaga locals choose us:
We are certified, licensed and insured

We have years-long experience

Our team is friendly & helpful

You can receive 100% guidance

We provide fast, free and fair services

We pay on-the-spot payments

We provide free auto removal 

We offer top cash offers

You can receive timely, reliable & professional service

We accept all brands, models, or sizes of cars
Get Your Car Sold in Less Than an Hour! Here's How:–
Give Us A Call.

Reach out to us on the contact information given on our website. So, give us a call or fill out our enquiry form and receive an instant quote from us within minutes. Share a few details about your old vehicle– make, model, age, odometer reading, existing damages, and many more. Our customers can feel free to accept or decline our offer without any compulsion.
Free Car Removals across Malaga.

If you agree to our cash offer, you can schedule a visit to us. Or, we can come to your property at your convenience– whatever works best for you. We will bring the quality equipment to haul your rusted car. No matter how remote your area is, we are just one call away.
Receive Instant Cash.

You can receive top cash on the same day you sell your vehicle. We will give you the most respectable payment for your rejected car. Also, we will also take care of the documentation whenever required.
What Services Can I Receive in Malaga?
We understand that selling your car in Malaga can be tricky and challenging, which is why we provide a service that takes care of everything. We won't let you waste your time making the highest cash and the free auto removal. So, we offer a Car Wrecking service for registered cars, unregistered cars or written off cars.
Before towing away your car, the team of All Car Removals Perth will ask for only two things – a photo ID and proof of car ownership. We ask for these documents to avoid fraudulent activities and maintain transparency.
Green Car Disposal in Malaga– Make Nature Your Priority
Being the #1 Eco-Friendly Car Removal company in Malaga, keeping our mother nature clean and green is our responsibility. We recycle and reuse trash automobiles, then dispose of them. Choose us instead of leaving your used car in a landfill and harming the surrounding area with toxic chemicals. Our team will restore the used car parts if they're in working condition. We then meltdown and reuse the remaining scrap auto parts.
Looking for a Cash For Cars Dealer? Contact Us!
To get a free car valuation in Malaga, give All Car Removals Perth a call at the number below. Sellers who prefer to obtain a car valuation online can fill out our 'Get Quote' form available on our website. Sell your car to one of the most reputable car buyers in Malaga today. Call us now at 0469 742 929.