Car Removal Perth We Offer Cash On The Spot For Scrap Cars
Do you have a car that you need to get rid of? Has it seen better days? Has it been declared unroadworthy? Are you having trouble selling it? Sometimes it is just easier to keep the car in your garage, but there is an even better option. The number 1 car removal Perth company, we will give you cash for cars removal regardless of its age, make, model or condition…guaranteed!
Buying and removing vehicles is what we do best and we pay top cash for cars Perth and offer FREE scrap car removal.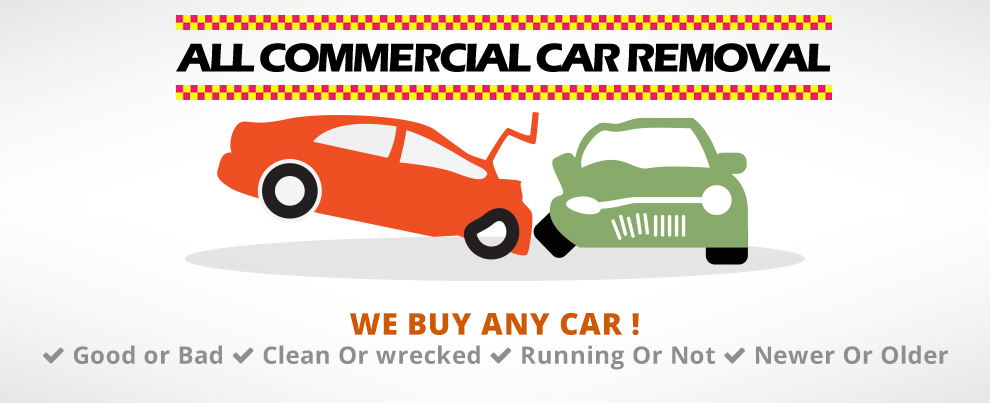 What is Car Removal?
You may be looking for places that buy junk cars for top dollar and as a leading car removal Perth company we do just that. We will give you cash for your unwanted car so you no longer need to try to sell it online, wait hours for someone who clearly isn't interested, or someone who doesn't turn up at all. This can be frustrating and time-consuming, but you no longer have to go through that. We are professional and our service is tailored to your requirements and needs.
You can be confident that our transactions are secure and confidential for every client and our professional team will happily answer any questions you may have.
We Remove All Car Models and Brand Across Perth WA
If you are wondering "how can I get the most money for my junk car?" let us tell you.
Here at All Car Removal Perth, we know there is great value in your vehicle whatever the condition of your car. We are constantly tracking the prices of scrap to ensure you get the best prices. Your car parts including the battery, alternator, radiator, alloy wheels are all valuable to us and that is why we will pay you the best rates.
Our team of expert appraisals will take your car and give you a great cash offer. It doesn't matter if your car has seen better days, has been in an accident or is old and tired. You can still make good money from it if you choose our car removal Perth service.
How to sell your unwanted cars to us
Our cash for cars removal service couldn't be easier. All you need to do is fill in the form on our website and give us a call. You will need to provide certain paperwork and documentation to our scrap car removal company but we will help you with all of that.
Once we have your paperwork we will come to you at a time and place that is convenient for you. Our experienced and knowledgeable car removal specialists in Perth will appraise your vehicle and give you an instant cash offer. You certainly do not need to take us up on our offer and there will be no haggling or a lower price than your initial free quote.
Our job is to put a smile on your face and not to make you feel intimidated or uncomfortable.
If are happy with the offer, all you need to do is show us your photo ID and documentation, hand over the keys and take the money. Here's the detail you should do when buy, sell or transfer vehicles in Western Australia. We also have the latest technology for a quick and efficient transaction.
That's all there is too it. We will guarantee to take away your car and you are guaranteed to receive a great price.
Instant Cash for Old Cars
So exactly how much money can you get for a junk car? We are the top scrap car buyer in Perth and the surrounds. Our reputation and partnerships mean we can deliver the best rates and you can get up to $7000 cash on the spot when you sell your car to us.
Our car removals Perth service covers the sale of any car regardless of age, condition, make or model including 4X4, SUV, Sedans, Utes, vans, buses, trucks, motorcycles,4WDs, Jeeps and light trucks.
The newer the car or better the condition, the more you get. However it really doesn't matter because you will still get more value from your car than if you left it taking up space in your garage, sold it privately or to another cash for cars removal company.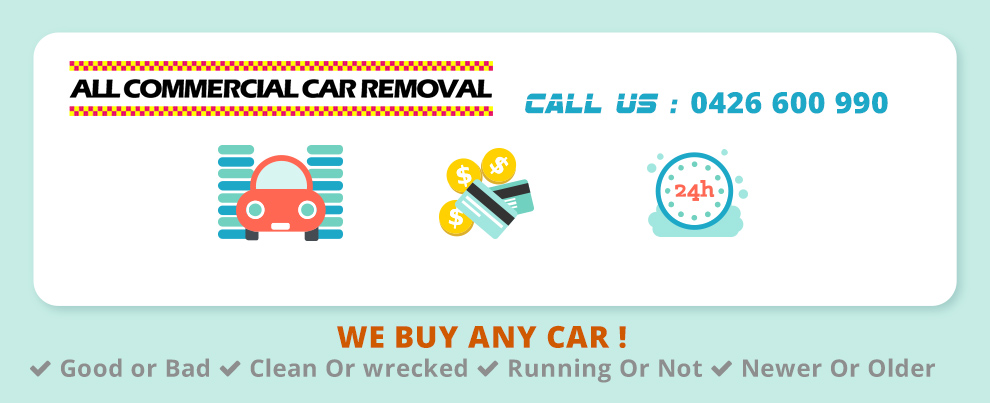 Why Choose Us to Sell Your Car
If you ask someone to recommend car removal service, you will be directed to All Car Removals Perth, and for good reason. Our professionalism and outstanding customer service come as standard. We offer the best rates, prompt and reliable service, modern car removal equipment and of course a 24/7 FREE car removals Perth service.
No other cash for cars Perth company has helped thousands of residents in the city to sell their unwanted cars instantly. Plus we pride ourselves on our responsible and eco-friendly disposal. We use the latest technology at our own modern wrecking yard for eco-friendly dismantling, wrecking and recycling.
Our technicians are highly trained to handle hazardous materials and guarantee the safety of the community and the environment. We comply with all safety standards in our recycling processes.
For 100% customer satisfaction, help and advice when needed, prompt service, a great deal and knowledge that we will dispose of your car responsibly, just give us a call.