Car Removal Perth
Car Removal Perth – We pay top cash for cars that people are disposing of for whatever reason. Are you located in Perth or anywhere in WA? Then you've come to the right place.
Welcome to the one-stop solution for all of your car removal problems. We offer car removal, cash for cars and car wrecking services.
Just give us a call or send an email and our talented staff will be there to help you out with the car removal Perth today.
Get a Free Quote Immediately In Just a few Minutes
How it works. Just contact us through a phone call or email and our staff will give you a quote instantly.  After you accept our offer, we take the required steps for car removal and the cash payment.
What do you need to do before your Car is Removed?
When you are happy with our offer, which you will be, you can call for the car removal staff. Forgetting your unwanted car scrapped, you need to have the following documents:
Proof Of Identification (ID or license)
Proof Of Vehicle Ownership
Clear Access
Clear Any Belongings
Also, make sure that you have removed the number plate and removed all of your belongings from the car before handing it over to our staff. Call our staff will to make a time and place that I convenient for you.
Your Local Car Removal Specialist In Perth WA
We have trusted local car removal specialists, at your service. We extend our services to all the suburbs in Perth, WA. Based in Perth, we can come and collect cars at no extra cost from any location in Perth.
We also accept used cars in working condition and give you a great price for it. We specialize in cash for cars, buying used and hard- to- sell cars, wrecking of scrap cars and removal of unwanted cars. All Commercial Wrecking Service and car removals are licensed motor car trader (LMCT) In Perth.
We offer FREE car removal service and will look after the paperwork for FREE. for more information regarding the car registration and handing over the number plate visit Department of Transport
#1 Perth Car Wrecker –Wreck Cars-Trucks-Sedans-4wds-Utes-4wds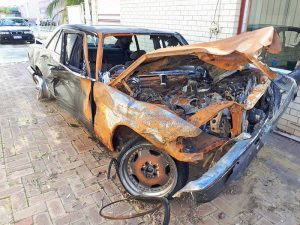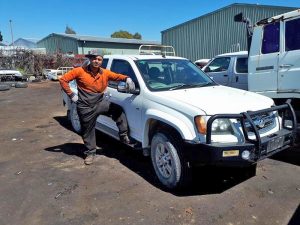 An old car that's just wasting your garage space? Do you have a damaged car? a car that's broken? a car that's of no use to you? Looking for a reliable local WRECKER NEAR YOU? Get it scrapped, free up your garage space and get cash for it.
We accept cars of all makes and models like Toyota, Hyundai, Suzuki, Nissan, Lexus, Volkswagen, Mercedes and much more. We also sell used car parts for all models. And also established car wreckers, car removalists and sellers of used car parts in Perth.
We Buy All Cars Scrap, Unwanted, Old, Used, Accident, Second Hand, Mechanical Fault, Wrecked, Dent, No Rego Etc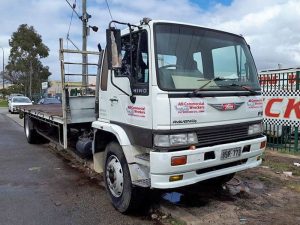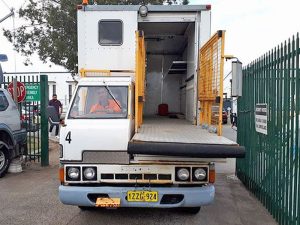 While dealing with us, you'll get a top cash for your scrapped vehicle. But that's not enough for our eager business code. That's why we also help you to get the car removed from your house or any other place for free. So, you just need to call us, take the cash and we'll do the rest! Our old car removal staff has great expertise in this.
Selling used car parts
We also sell second hand or used car parts for all European and Japanese models of cars including Toyota, Hyundai, Suzuki, Nissan, Lexus, Volkswagen, Mercedes and much more. We are licensed sellers offering good quality second-hand car parts at low prices. Contact us for more information if you want to buy a used car part.
Why Choose Car Removal Perth?
Our business motto is to get the job done in the right way by making it easy for the customer. We have fast service and efficient. Our willing staff for scrap car removal service makes sure that you're in the no-stress zone. That's why we take up all the work and you just take the cash.
All the transactions and processes take place in a relaxed and convenient manner. We do on- the- spot cash settlement for your scrap car based on the evaluation. Moreover, we offer the best cash for your vehicle. Our scrap car removal experts review the vehicle and pay you the price you'll surely be happy with
We Are:
Fully licensed and insured
Reliable
Experienced in offering cash for cars, experts at car removal and also wrecking of scrap cars
Committed to customer-service and ensure complete customer satisfaction
An established business in Perth, with a good reputation
Able to pick up scrap cars from your location at your time and convenience.
Offering the best rates in Perth
Accepting all models and makes of cars irrespective of their and condition
Also accepting hard to sell and used car models
We sell used car parts and sell parts for all models and makes
We have wide range car parts for European and Japanese model cars like Toyota, Hyundai, Suzuki, Mazda, Nissan, Lexus, Mercedes and much more. Our car parts inventory allows you to find what you need.
We do car wrecking, car removal, recycling of car parts, sell used car parts and offer cash for scrap cars
Five stars rated used car buyer
The Best Cash For Used Car Deals
If you are looking for the best cash for car deals in Perth, you are at the right place. With several years of experience in car removal and offering cash for cars, combined with car removal specialists, we are the number one dealers in Perth. When you deal with us, you are guaranteed to get great value for your vehicle.
Call Us Now!
With quick approval, great cash offers and free car removing, our service is more than you even prayed for! Now that we are here, give us a call and we'll be there at your service.
Call now on 0423 570 355 to speak to our staff or email us at allcommercialwreckers@gmail.com  for any inquiries or comments. Feel free to call us and our staff will be happy to assist you.
Call now on 0423 570 355 to collect more information!