About Us
Car For Cash
All Commercial Car Removal is the top 1 Car Removal company in Perth with the Highest Dollar paid to wreck cars, vans, Trucks, Ute's, scrap or Junk Vehicles.
Cars For Cash and Free Removal service for your Junk/scrap/damage/ un-road worthy vehicles.
Providing the best service in Perth for Car removing service. All Car Removals Perth is a car removal service company that has been servicing Perth metropolitan and its cities in WA.
We provide a hassle free way, Removal of unwanted cars, unwanted trucks, unwanted utes, unwanted vehicles, damaged vehicles, and damaged cars.

We Buy Scraps
We also collect scrap metals from all over Perth and its surrounding areas. We buy metals from mine sites, building sites, farms and businesses and use modern handling equipment and transport.
We Recycle
Here at Car Removal Perth, we are an environment-friendly company that considers preserving the environment, as our first and foremost priority.
We promote the reuse of metal resources through recycling as much as possible. By means of recycling, we are able to prevent these metal scraps from ending up as litter. We economically recycle any metals, scraps or any good condition vehicle parts.
Our Guarantee
We take pride in our honest and transparent service. As one of Perth's leading car removal merchants, we guarantee on the spot payment.
We have staff that are experienced and experts in the field of dismantling vehicles and we assure you that you are dealing with a credible and trustworthy car wrecking company in Perth.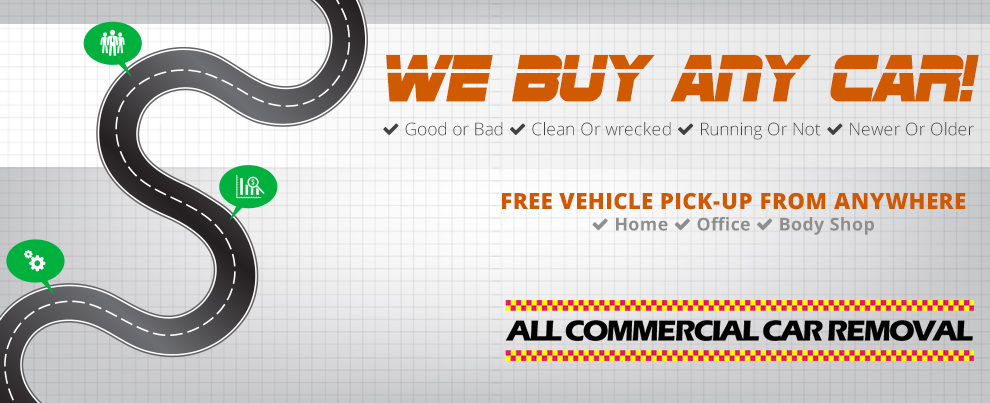 Our Service
Our reliable service is tailored to your requirements and needs. Our transactions are personalized, secure and confidential for every client. We provide you with a hassle free, professional and friendly service throughout the transaction.
Our professional and friendly staff will answer you with any questions you may have. Call us anytime and we will promptly reply.
We provide the latest web technology for a quick and efficient transaction. Our selling cars online has become popular and recognized in Perth and its surrounding areas.
Our Buying Service
We are confident that you will get the best deals for your used cars. We will also take care of the paper works for you. We have been doing this service for quite some time now and we know our services well, as you know your car. You can depend on us for a quick and easy vehicle disposal service.
Our Customer Service
The core of our service is to provide you with friendly and professional customer care service. We will make sure that you get 100% customer satisfaction with all our services and offers.
Our reputation is important to us, so we offer you an honest, secure and confidential transaction. Feel free to contact us for a free quote. We are looking forward to doing business with you very soon!