Sell Cars for Cash
When your old car stops running and takes your garage space, now is the perfect time to let go of it. Sell Cars For Cash anywhere in Perth or its suburbs, including Mandurah, Midland and Rockingham. All Car Removals provide fast and top offers for vehicles of all brands. You will also receive free car pickup services, regardless of your location.
Reach out to us now at 0423 841 304 or fill out our 'Get Quote' form.
If you want to get rid of your automobile hassle-free, we're the ones who can pull your car without any annoyance and fill your pockets with the top dollars. We don't care if your vehicle is shattered, junked, accidental, flood-damaged, rusted or has a missing part– we will buy it. We accept cars of each brand, model, year of manufacture, and damages.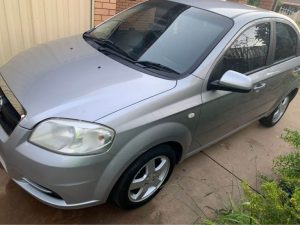 Receive Top Bucks For Your Unwanted, Old, or Junked Car
With the help of our service, Perth residents can earn decent bucks for their abandoned vehicles. Are you still thinking about what's so valuable about your trash automobile? There are chances that the car's seats are rare to find or pricey to get replaced. A car's body itself is made of 65% steel.
All Car Removals is the perfect choice for dealing with scrap vehicles and receiving decent payments in return. We are also well-established, respectable car removals with years of experience in Perth.
Enjoy FREE Car Removals Anywhere in Perth
We deliver free of cost auto removal services in Perth. With us, you can also enjoy a one-day pickup service where you don't even have to pay a single cent. Give us a call now and get rid of your vehicle today. Once you contact us, our team of experts will estimate your rejected car. If you wish to get a speedy evaluation for your vehicle, our team can help you out with that too. Not just that, we won't levy any charges to offer you an obligation-free quotation.
All Car Removals team never makes you wait for your deserving payment. When we come to your residence to carry out the auto removal process, you'll receive money on the spot. So, get the cash transferred to your bank account while we drag your unwanted car for free.
Why Choose us in Perth?
Following are some of the benefits that you'll receive when you choose us in Perth or its suburbs:
We deliver simple, efficient, and safe car removals services.

Our professional team does the documentation, including the sales contract, for free.

We are a highly trained, skilled and experienced team of car wreckers.

You can get your car removed within a day; we work per your preferred time & date.

We buy all vehicles, irrespective of their model, make, age, size, weight or existing state.

We offer top dollars for fire-damaged, water-damaged, accident-damaged, used, scrap, broken, junk, or wrecked vehicles.

We offer 100% guidance to all our clients throughout the journey.
Sell Cars For Cash Using 3-Simple Steps.
All Car Removals is Perth's favourite car buyer, and to offer you a smooth used car selling experience, please follow the below-mentioned actions:
Obtain quotes for unwanted cars in less than 15 minutes by calling us or completing our online 'Get Quote' form given on our website. You can also attach your car's photograph to receive an accurate quote. Kindly find our contact information in the top right of this page.
Share the information about your second-hand or damaged car with our customer representative. It includes the make, age, damages, etc. You can fix an appointment with All Car Removals whenever it's convenient. 
Finally, our team will pay you the high cash on the spot when moving the vehicle from your place. It means no stress, no hassle. And, all the above steps can be completed in just a single day.
Receive Free Documentation Service
The expert team of All Car Removals Perth will take care of all the paperwork. We understand that the documentation process can be full of a nuisance. Here, the car owner has to prepare a sales contract and pay for it separately; we eliminated all the time-consuming steps for you by offering free paperwork. So all you have to do is sign the sales contract, and our team will take care of the rest. It's that simple.
All Car Removals accept vans, SUVs, Utes, sedans, cars, trucks, buses, aircraft, boats, and hatchbacks. We are the #1 authorised scrap car buyers that ensure automobile removals, wrecking and recycling at zero expense. We won't ask for any extra fees. We do the free scrapping of vehicles to get the most valuable metal from your unwanted car and melt it down to recycle it for future usage. Our team follows eco-friendly methods and avoids all the harmful processes that can leave hazardous chemicals in the environment. 
So, don't just leave your trash car in an empty landfill; instead, use this golden opportunity to collect money for your next vehicle. Running or non-running, clean or wrecked, junked or dusted– you've got a buyer in Perth!
Call us now at 0423 841 304.