Car Removal Balcatta 6021
Earn Highest Cash For Cars in Balcatta, WA 6021
If you are bored of getting lowball offers for your used car, you must call All Car Removals Balcatta service right away! Every car seller who reaches out to us is never dissatisfied with our quotes. We offer all our car seller's market competitive prices and upfront cash prices for their unwanted cars. Looking for a fuss-free Car Removal Perth experience? Then call us right away! Our professionals instantly carry out the payment via online bank transfer and tow away the vehicle in the most convenient manner. 
Call 0423 841 304
We have extensive experience in the car buying and recycling business, and as we dismantle several cars daily, we manage to churn some profit from the used vehicles. Our experts carefully disassemble the car and recycle every part. That's the speciality of our Car Wreckers Balcatta team!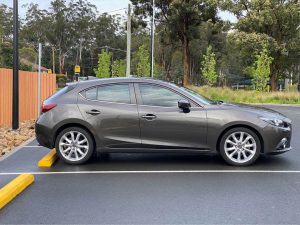 We Offer Top-Notch Cash Car Removal Balcatta Service
Do you want to sell your used car in Perth but can't find a good deal? If you wish to get rid of the headache of selling your old vehicle, then contact All Car Removals Balcatta service to get the best cash deal and a smooth sale. We are one of Perth's most genuine Cash Car services, which guarantees a hassle-free car sale experience.
All Car Removals Perth team strives to provide the vehicle sellers with quick Car Removals in Balcatta. We intend to save our client's time which gives them a sense of reliability. Our car appraisers will always give you an immediate quote for your used car. We do not charge any money for our removal services and accept all vehicles in any condition.
Free Car Removals In Balcatta 6021
During the car sale, we take care of everything in its totality. The towing of your auto and the necessary paperwork is entirely on us. As a trustworthy and authorised car removals company, we provide the best-in-class service. For a quick car sale, here's what you need to do:
Talk to one of our car experts and provide accurate details, such as the make, model, year of manufacture, type of damage, odometer reading, etc. The highest Cash price for your car will be on the way.

Please schedule a day and time for our company to remove your car if you say yes to our offer. You can have your car removed on the same day.

Our professionals will be at your given address on time and post a quick inspection of your old wheels; we will transfer the quoted cash amount to you. Your unwanted car will then get removed from your premises.
Reach Out To Us!
If a fast car removal in Balcatta is what you're looking for, then call the number given below! The team of All Car Removals Perth will pick up your old car from your home, as we understand that most of us don't have the time or energy to invest in looking for a genuine buyer. So, save yourself from all the worries and give us a call to get the best deal!
Call 0423 841 304