Free Car Removal or Easy Car Appraisal Damaged, Working or not
Call now for a quick and easy car appraisal

All Car Removals Perth needs your cars today! Stock is running low and we are willing to buy any car of any make, model and in any condition! As leaders in cash for cars Perth, we will pay the current market rates for All car removals Perth. This includes your unwanted, used, damaged, junk, unroadworthy car. Servicing Perth including Mandurah and Rockingham, we can come to you and remove your car with instant cash paid to you. Call All Car Removal today.
Isn't it fantastic to be compensated for having your car removed?
That's precisely what we do at All Car Removals Perth. Call us if you have an automobile that needs to get scrapped. We provide a quick and effective automobile removal service in Perth and immediate cash. We pay top dollar for your car, and even if you don't have any valuable parts, we'll tow it away for free.
We are a licensed car removals Perth dealer, so we can handle all of the paperwork if you have a licensed automobile or vehicle you want to get rid of.
In Perth, you can get your car removed for cash.
At All Car Removals Perth, we offer a fast and reliable car removal service in Perth and a superior customer experience. We can assist you no matter how old or damaged your scrap car is. There's a fair chance it'll still be worth something. We keep our systems up to date to ensure you get the best price for your scrap cars. We are entirely dependable. You won't have to deal with shady customers who renegotiate the price after arriving or purchasers who are late and waste your time. We have excellent customer service standards to ensure you are completely happy with the transaction. We'll provide you with immediate appraisals and payment upon arrival, with all purchasers expected to arrive at a convenient time.
How to Sell Your Scrap Car?

Cash for cars Perth is the best way to get rid of your unwanted vehicle and get paid for it. The process is simple, effective and straight-forward making it the best choice for scrap car removal, junk car removal and cash for cars pick up.
In order to sell your car for cash, give us a call and give us as much information as you can on the make, model, brand and year as well as the condition.
We will then send our expert team of appraisers to come to you at a time that is convenient to you. We will appraise your car and give you free no-obligation quote.
Once you accept, we will arrange to give you cash for truck Perth, suv,  junk cars and same day pick up car removal Perth at no extra cost!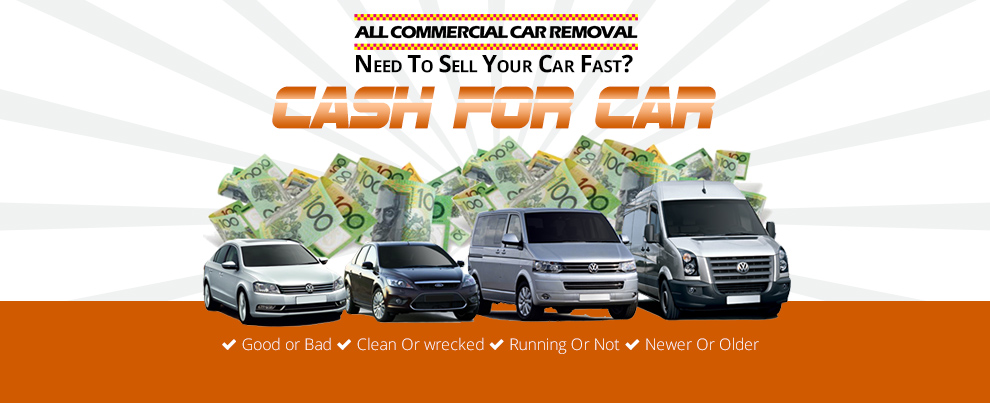 What is my car worth?
We buy junk cars or vehicles in any condition. If your car is unroadworthy, more expensive to repair than its worth and no-one willing to buy it, then don't worry. All Car Removals will happily pay you great rates for your car no matter what the age, make, model or condition. In fact, even if your car is not worth anything, our car removal Perth service will still pick up your car for free.
Remove Your Car Right Now!
Even if a car is old or broken, it is still worth something. As a result, don't discard that old car in the driveway, yard, or street. Even if you believe the junk automobile is useless, it is helpful because it contains salvageable pieces of scrap metal that we can recycle, such as cast iron, copper, and aluminium. So that's why we're happy to come to pick up your broken-down vehicle and tow it away for free.
All Car Removals Perth can give you fantastic discounts and free scrap car removal Perth whether you've been in an accident or your car has been sitting in your garage for years.
So give us a call and tell us everything we need to know about your automobile, from the make and model to its age and condition. We'll be able to provide you with a quote after hearing your information. After that, the experts of All Car Removals Perth can come to pick up your automobile whenever and wherever it is most convenient for you.
Call 0423 841 304
All Vehicle Removals in Perth EVERY MAKE, MODEL, AGE, AND CONDITION are available.
Don't assume you won't find a buyer because your vehicle has been damaged in some way. Instead, we make an offer on every vehicle we receive, regardless of its brand, model, age, or condition. We promise a satisfying offer for Toyota automobiles, Subaru cars, Jeep, Volvo, Mazda, Suzuki, Ford, Mercedes Benz, BMW, Audi, Holden, Honda, Nissan, and others that are running or not, whether you are foreign or domestic. Your van, sedan, ute, truck, or 4WD is what we're looking for. Our approach is designed to sell any Damaged Car Removals, Used Car Removals, New Car Removals, Wrecked Car Removals, Broken Car Removals, or scrap car removals stress-free.
Purchasing automobiles is what we do! Car Removals Perth at No Cost We won't try to take you in another form just because we offer decent cash for cars on your vehicle. We don't have any! Our services are entirely legitimate. We give a reasonable offer and include free car removal for all vehicle owners in Perth. All Car Removals Perth will remove your vehicle free from any location in Perth.
Do You Have Unwanted Car? Call 0423 841 304
Once you decide to make the smart move and sell your car to us here at All Car Removals Perth, you will get:
You won't need to come to us, spend hours filling in paperwork and leave disappointed. Here at All Car Removals, we pride ourselves on our prompt, reliable and friendly service. We have everything covered so all you need to worry about is where to spend the money you will receive!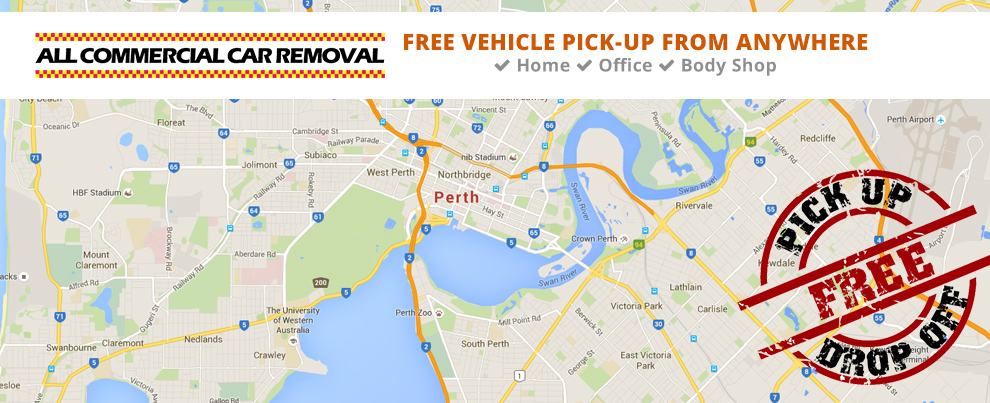 We're Perth's #1 Car Removal Service, and we're available 24 hours a day, seven days a week!
Were you looking to sell your automobile for top money in Perth? Call or email the friendly team at All Car Removals Perth for a free quote today!
As the name implies, our company will buy any vehicle. We are one of Perth's most well-known professional auto purchasers. You can rely on our team's years of experience in the field for honest evaluations, straightforward dealings, and quick and uncomplicated transactions. Cash payment is required right away.
Car Disposal That Isn't Harmful to the Environment We Recycle Unwanted Automobiles
All Car Removals Perth is also an environmentally conscious firm that strives to minimize its impact on the environment. It is accomplished through our ecologically friendly car disposals, in which our auto wreckers follow the green principles of automotive recycling. We are Perth's vehicle wreckers and do our part to keep the environment clean.
Our company is one of the top Car Removals Perth companies because we put the needs of vehicle owners and the community first.
What document do you need to provide to us?
You don't need to frantically search for all the paperwork pertaining to your car. All you need is to provide title ownership or scrap certificate. We will provide you with all the other necessary paperwork that allows for a smooth, no-risk transfer of car ownership and cash for cars Perth. For more information on what you may need, visit the department of transport WA and follow the link to Wrecking your Transport.
Why Choose All Car Removals to Sell Your Used Car ?
All Car Removals are leaders in the automobile cash for cars Perth industry. We have built an impressive reputation on offering top cash for cars Perth as well as free car removal Perth service and outstanding customer support.
No matter the type of vehicle you own or its condition, you can be sure we will come to you at a time that is convenient and we will remove your car on that day. We have superior knowledge of the vehicle and scrap recycling industry and will pay you the market rate in cash there and then. We will then remove your car and dismantle, scrap or recycle according to our strict environmental policy.

Perth Car Removals are completely free.
Our automobile removals are always free at All Car Removals Perth. We will come to any place in Perth, residential or commercial, to remove your vehicle for free, and you will have up to $9999 cash in your pocket when we depart. We are Perth's HIGHEST PAYING automobile removal company, with a 100% satisfaction guarantee!
Why should you choose us?
All makes and models are accepted.
Vehicles that are outdated or undesirable are picked up and towed for free.
Payment for your automobile on the spot.
Get the best quotes possible.
Services that are convenient to use and a simple method
Obtain services within the term specified.
Contact Us for Instant Cash for Old Cars
Don't waste time, effort and money trying to sell your car through adverts or free listings. Search cash for cars near me and give us a call. We will come appraise your car and give you a FREE no obligation cash offer. If you accept, we will pay top cash for cars Perth, no hassle, no worries.
Please get in touch with us.
Give All Automobile Removals Perth a call on 0423 841 304 to get rid of your accident car, broken truck, or damaged van. We can remove any vehicle, regardless of age or condition, at any time of day or night. You can have your automobile removed and cash in your pocket with only one phone call to us. Phone us at the number below for Car Removals Perth, or fill out the "Get a Quote" form on this page.