How To Cancel Car Insurance After Selling My Car?
If you're selling your old car and buying a new one simultaneously, notify your insurance so that you may be coordinated any car insurance policy changes. Your old insurance will most likely cover your new automobile for a limited time. However, this depends on the insurer and the state. Still, you should let your insurer know as soon as possible whether you'll be cancelling your old car insurance policy, adding your new automobile to your old coverage, or purchasing a new policy for the new car.
Is It Possible To Get My Car Insurance Cancelled If I Sell It?
Yes, and it's typically straightforward. If you're selling your automobile and want to terminate your existing insurance policy, let your car insurance provider know and time the cancellation with the sale date. You'll get covered for as long as you own the vehicle this way.
The Big Idea If you're selling your automobile, let your insurer know whether you'll be cancelling your current car insurance policy, keeping it and adding a new car, or purchasing new insurance for your new vehicle.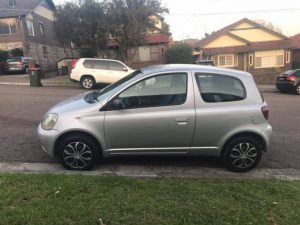 When Cancelling Insurance, Avoid These Mistakes.
If you're selling your automobile, make sure you keep paying your insurance premiums for as long as you have it. When consumers know they're selling the vehicle covered by the policy, they sometimes mistake cancelling payment. Big blunder!
You are not covered if you do not pay your policy. However, you will not be protected from liability if you get into an accident in a car you have stopped insuring because you plan to sell it. However, if you're found to be at blame for an accident, this could have disastrous financial consequences.
In addition, not paying your car insurance for an extended period will harm your credit score. For example, the Big Idea is to Maintain car insurance on each vehicle you possess until you sell it.
Choose All Cars Removals!
All Car Removals is a leader in Perth's cash for the cars sector. We have a solid reputation for paying top dollar for automobiles in Perth and providing free car removal and excellent customer service.
We will come to your place at a convenient time for you and remove your vehicle on that day, regardless of the type of vehicle you own or its condition. We have extensive experience in the car and scrap recycling industries and will pay you the market rate in cash right away. Your car will then be removed and dismantled, scrapped, or recycled under our stringent environmental policy.
You don't have to look for all of your vehicle's papers hurriedly. All you need is a copy of your title or a scrap certificate. We'll also supply you with all the extra documents you'll need for a quick, risk-free automobile ownership transfer and cash for cars in Perth.
Don't waste time, money, or effort trying to sell your car through classified ads or free classifieds. Call 0423 841 304 to get the most cash for your automobile, up to $9,999!