Free Truck Removal Perth
Selling an old junk truck is not as easy as selling a car. Even if the car is old but in a workable condition, the seller still gets a few buyers. If not, unwanted car removals, take care of it. But when it comes to selling a damaged truck, the hassle begins. All Car Removals Perth offers Free Truck Removal services in Perth and nearby areas. Call 0423 841 304 to get more information.
All Commercial Car Removal and Wreckers in Perth will provide you Top cash for trucks and remove the unwanted junk in your area with utmost ease. We help in eliminating scrap, wrecked, and unwanted trucks from any location.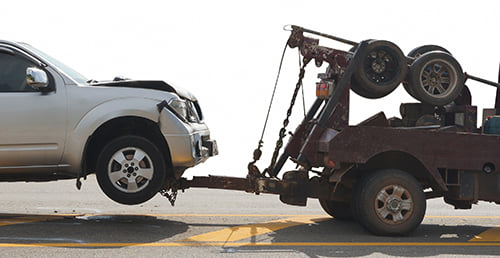 Why choose us for Free Truck Removal in Perth?
All Commercial Car Removal's reliable service is tailored to your requirements and needs. We provide personalized, secure, and confidential transactions for our clients; rest assured that we'll give you the most hassle-free, professional, and friendly service throughout.
Our professional and friendly staff will answer you with any questions you may have. We are prompt with our replies and provide you with the most suitable quote for your scrap vehicles.
Our team is quite tech-savvy, and we do not delay assisting you with any issue or transaction. All you need to do is dial our number and let us take care of all the scrap-sell at your end.
The easiest, quickest way to remove damaged junk trucks
Getting a 'cash quote' from us is as easy as a child's play. All you need to do is fill up our form online, providing the details of the damaged truck or any vehicle you wish to sell, and we will get back to you with a perfect quote within minutes. The transaction then goes somewhat like this:
1. Once you accept our completely non-obligational offer, we'll set a date and time for a pick-up according to your convenience. It could be on the same day too!
2. One of our tow-truck drivers will then reach your location at the decided time to pay you in cash and take the scrap away from your property.
3. We do not levy any service charges for towing the vehicle. So, you can enjoy the cash for trucks you just received!
Get paid in top cash for old truck removals
If you're into the transport business, it is evident that you're well-equipped with trucks and come across mishaps now and then. When you accumulate a lot of scrap at some point, we become your saving grace. We can render services, like giving you cash up to a maximum amount of $6,000.00 to scrap estimate the damaged trucks.
If you want a professional unwanted truck removal service in the Perth area, then we are the right company for you. Whether your heavily damaged truck is ready to be wrecked or even if you want to get rid of it, we will pay you a good amount of cash for it.
We are just a phone call away from you; contact us today on 0423 841 304.