Why Scrap Car Removal is Important For You?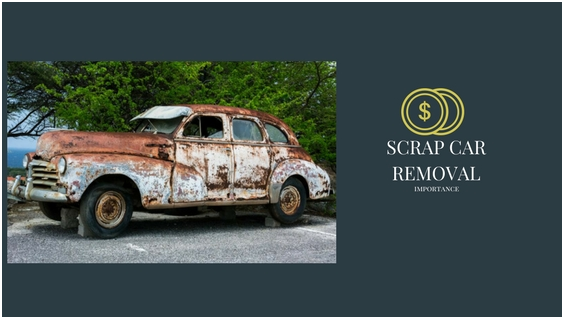 Why Scrap Car Removal is Important For You?
Abandoned, old, junk, useless, unwanted and scrap cars are a huge problem in Perth. The need for scrap car removal has taken up great importance these days. There are many ways to get your car removed from anywhere but why should you get it removed? Human nature is very complicated, questions may arise for obvious things or questions that have nobody. So, to help you clear up your question of why scrap car removal is important for you and our mother earth, we have written down few basics below. Let's dig in:
Scrap cars take up space
Hundreds of scrap cars are rotting in people's backyards, driveways and garages for no reason. They have been taking too much of the productive space that you can use for better purposes. Some people leave their scrap cars on sideways which is even worse, it becomes hinderance for common people. Why not get it out and consult a car removal service to create more space in your backyard?
They are ugly
Vintage cars look better than new model cars, there is no doubt to that. But cars that have grown shrubs and weeds inside or have rusted to its core, look horrible and horrifying. There is no need of holding on to a scrap car that does not even look an attractive piece lying in your garage or backyard. It's rather better to get it off.
Environmental hazard
Scrap cars in a way are an environmental hazard since the rotting and rusting procedure yields chemical properties in the atmosphere. We may not see the damage rusting ferrous is bringing to the environment, but it is. Petrol, anti-freeze, toxic chemicals, air conditioning gas, battery acid and oil etc. may leak into the ground or air around the vehicle. These chemicals may increase risks of a much worse situation or blast.
Choose All Car Removals Perth for your scrap car removal
Now that you know the importance of getting your scrap car removed, you must be wondering who to trust for this required action. All Car Removals Perth will get your scrap car removed for free by paying you top cash all around the town. All Car Removals Perth is an experience scrap car removal Perth service provider with experience of over 5 years. Book an appointment online or call us right now at: 0423 841 304