Do I Need To Pay To Get My Old Truck Removed?
Are you fed up with the sight of that junked truck in your yard? Are you worried about the removal charges when you drag the vehicle to the buyer's destination? Are you looking for a simpler option to make a truck sale in Perth? We can help you!
 All Car Removals Perth is the #1 Leading Truck Dealer, who offers Free Old Truck Removal services in Perth and its surrounding areas. You can also get paid an excellent price for it. 
The condition of your vehicle doesn't bother us because we take them all– even if they have missing parts, damaged, junked, rusted, scraped, or wrecked. So, contact us, and we will help you get rid of your truck within a day since it's no longer worth repairing anymore. Our team will visit your location and pull your automobile without charging a single penny. And before we leave, you will receive cash for your eyesore of a truck!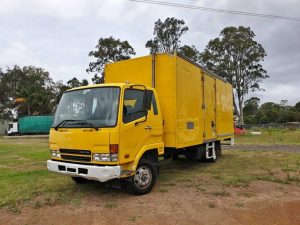 Why Should I Choose All Car Removals Perth?
All Car Removals Perth is a completely licensed, verified and insured auto removal company that operates in Perth. Our services are reliable, and we offer our clients the top prices for scrap or old trucks. We aim to make sure that all our customers have the most positive experience ever, and they are 100% satisfied when they do business with us. So, our truck removal service is completely free, and this way, you won't worry about dealing with any hidden fees later.
We carry years of experience in removing unwanted trucks across the city. We are a professional removal service that has pulled thousands of automobiles each year. So, if you are looking for a well-known and reputable company that makes great offers on your rejected vehicles, then we are the ones for you. Our removal professionals are skilled and experienced, and they make sure our client is treated well with respect and humility.
Perth residents love our same-day services! This is because we will come to your area and pay you top-buck right at your doorsteps. So, all the processes are taken care of in just one day. Isn't this amazing? If you're looking for top-quality service that offers Truck Removal and pays well, give All Car Removals Perth a call.
We Accept All Makes of Trucks Regardless of their Age or Condition.
All Car Removals has assisted hundreds of residents who needed to get rid of their old automobiles. It doesn't matter where you're located in the city because we have a crew to reach you and move your truck. So even if your old vehicle is non-running, it doesn't bother us. At some point, you will feel like getting rid of the vehicle. So why not let All Car Removals Perth pay you money to remove your truck for you? Why let your junk, old, and scrap truck waste away on your driveway when you can let us purchase it and recycle it?
We at All Car Removals Perth don't mind relieving you of the annoyance of having a rejected vehicle. You can expect the best cash for truck experience when you let us buy your automobile. Call us now to get your damaged truck sold and removed today! You can also fill out our 'Get Cash Quotes' along with the photograph of your truck.
Call us at 0423 841 304.